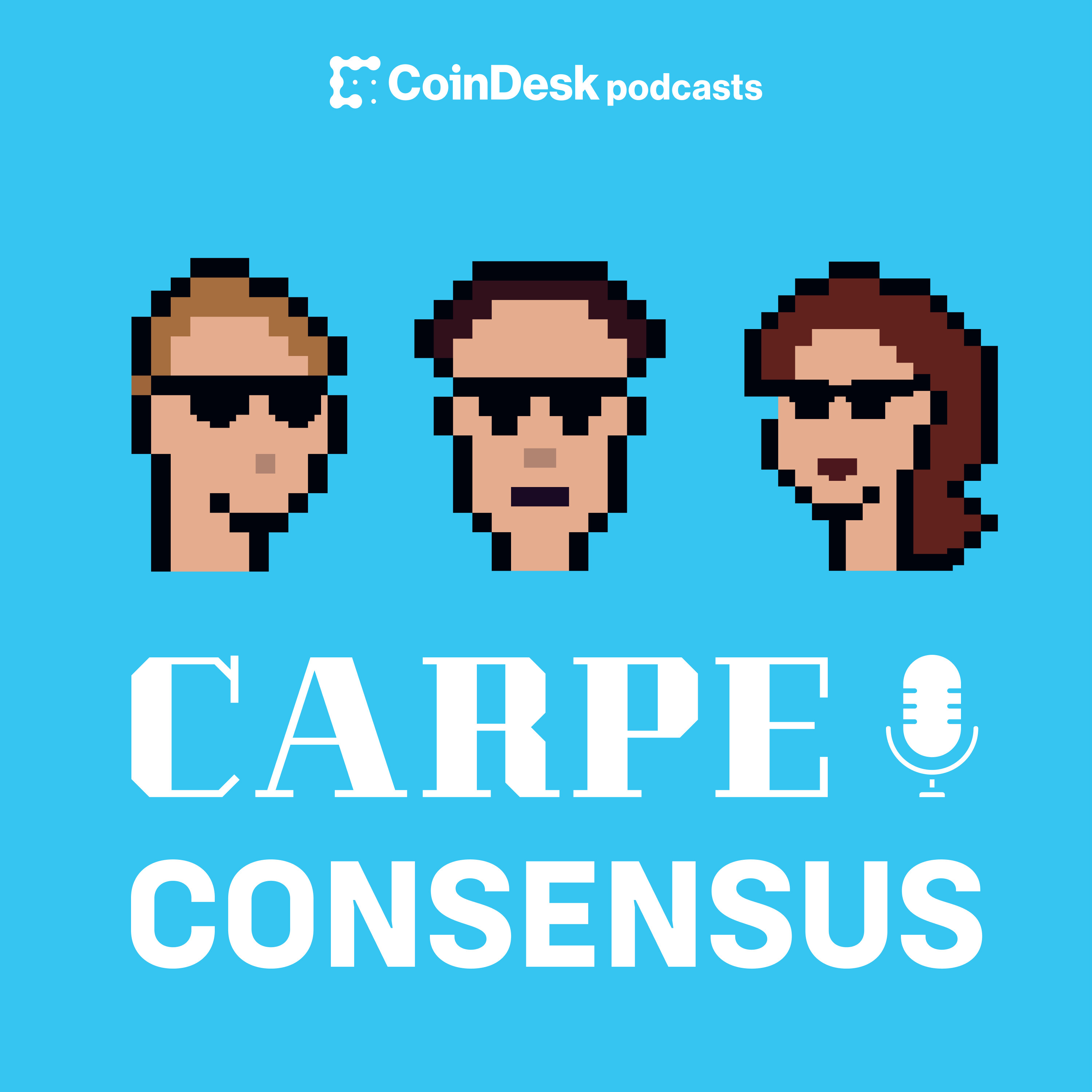 Featuring Bennett Tomlin, co-host of the "Crypto Critics' Corner" podcast.On "Carpe Consensus," hosts Ben Schiller, Danny Nelson and Cam Thompson break down the latest crypto news with "Crypto Critics' Corner" podcast host Bennett Tomlin.[4:45] Inside the Desk: Shaq gets served and Ben previews CoinDesk's projects to watch list.[10:30] Bennett Tomlin: Critics of crypto play an important role in the crypto ecosystem. Tomlin gives his perspective on the U.S. House Committee draft stablecoin bill, non-fungible tokens (NFT) and more. Also, Tomlin will be speaking at Consensus on the "Crypto Crooks: How to Spot a Scam" panel.[30:05] Danny's Dungeon: Why do so many crypto conversations take place on Discord?[34:37] Cam's Corner: NFT.NYC was all about the drama this year. Cam gives her recap of the conference and its tea-fueled side events.Join the most important conversation in crypto and Web3 at Consensus 2023, happening April 26–28 in Austin, Texas. Come and immerse yourself in all that Web3, crypto, blockchain and the metaverse have to offer. Use code CARPE to get 15% off your pass. Visit https://consensus.coindesk.com.-"Carpe Consensus" is executive produced by Jared Schwartz and produced and edited by Eleanor Pahl.See Privacy Policy at
https://art19.com/privacy
and California Privacy Notice at
https://art19.com/privacy#do-not-sell-my-info
.
I recently went on Coindesk's Carpe Consensus to discuss my viewpoint on cryptocurrency.
Find it elsewhere:
If you would like to subscribe to my free newsletter then please go here.
If you want the posts from this blog delivered to your inbox:
I also have a Discord server that you can join here.